Promises of info on live performances of PBP members have been broken. I'm making up for it now.
First: OFVITARNIR, REYKJAVÍK! and LOJI are playing tomorrow night at Dillon! The show starts at 22:20 and it's free.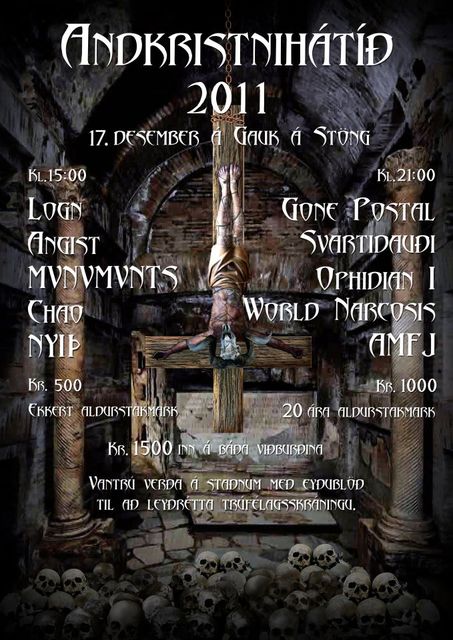 Second: The annual Anti-christianity metal festival will be held on December 17th and MVNVMVNTS will perform along with a ton of other bands.  It's gonna rule, so be there and bang your head in support of the separation of church and state.