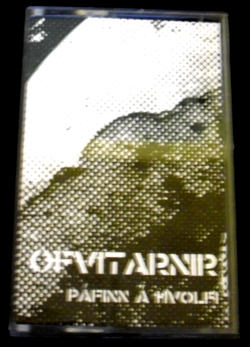 Made for a short U.S. tour, OFVITARNIR's second release is only available in forty-something copies (for now at least). If you're into 90′s indie rock and Babylon 5 inspired punk, maybe you'll like this.
1. Everything Happens
2. Garibaldi
3. The Hammer is My Penis
4. Sinclair
5. Sheridan
6. Fimm Spidermenn
7. Texas
Download
Buy digital copy/stream
500 kr.